LapFrames | Next Frame

Original Adjustable LapFrame
With Scroll Frame or Clamp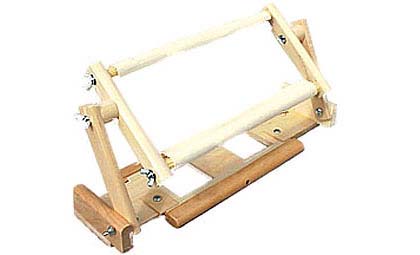 Baby Base with Scroll
(Accommodates 9" to 13" frames)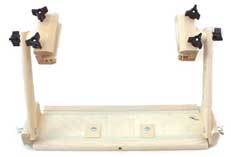 Baby Base with clamp
(Accommodates stretcher bars and Q-Snaps)
The Original Adjustable LapFrame is available in three sizes:
Baby Base adjusts from 9" to 13" in width

Standard Base adjusts from 13" to 22" in width

Large Base adjusts from 22" to 36" in width.
All Original LapFrame sets come complete with base and scroll frame or clamp as seen here. K's frames are the only frames in the industry that are collapsible with no disassembly required.
Adjustable Base Set Configurations
Needlework Frames, Canvases, and Accessories
LapFrames | Floor Frames | Scroll Frames | Accessories
K's NEW Products | K's News | Why Use K's Frames | Using Your K's Frame
Find a Retailer Near You | K's Lifetime Guarantee | Site Map | Contact K's | Home

1-800-727-3769

© K's Creations. All Rights Reserved.
Site by White Lion