Our Guarantee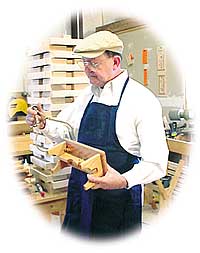 K's Guarantee is simple and straightforward. FOREVER!
We will repair any of our products for the life of the product no questions and no hassle. Should any part fail because of workmanship or material other than normal use, contact us for satisfaction.
Our guarantee covers all of our products except certain ancillary products produced by other parties that carry their own warranties. An example is the flashlights that are used with our magnifiers.
Make sure you call, write or e-mail us before you send a product back, the majority of the time a return may not be required.
Needlework Frames, Canvases, and Accessories
LapFrames | Floor Frames | Scroll Frames | Accessories
K's NEW Products | K's News | Why Use K's Frames | Using Your K's Frame
Find a Retailer Near You | K's Lifetime Guarantee | Site Map | Contact K's | Home

1-800-727-3769

© K's Creations. All Rights Reserved.
Site by White Lion